UNI-TANK SYSTEM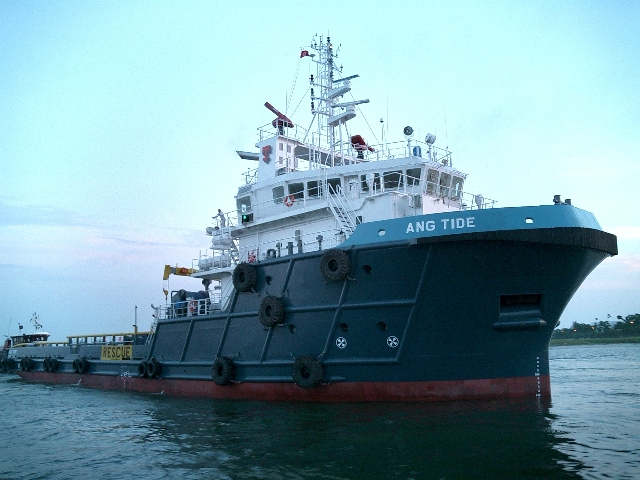 The UNISLIP UNI-TANK SYSTEM is one of the most advanced flexible bulk handling system in the world and like many other good ideas, it is based on a simple philosophy.

The UNI-TANK SYSTEM provides shorter unloading time than most of other conventional systems and also ensures the amount of residue material left in the tank after discharge is the absolute minimum due to its unique aeration design and a self-cleaning device inside the tank.

UNI-TANKS (storage tanks) are pressure vessels designed primarily for carrying dry pulverized material such as barite, cement, bentonite and other materials used in drilling operations.

The operating pressure ranges are generally low, from 0.3 MPa to 0.60 MPa with the air volumes required for operation range from 10m3/min. to 40m3/min.

The pneumatically operated pumping tanks are cylindrical in shape and can be fabricated for vertical or horizontal installation.

In order to discharge material from these tanks, it is necessary to aerate or fluidize the pulverized material.

Pressurized tanks are available in any number of sizes and designs, to fit requirements.
The type of tanks (conical bottom or horizontal) and the size will vary according to space limitations and deck loading permissible.

All tanks meet to your special needs and can be approved by any ship's classification.
Production licenses are available worldwide.

Generally the bulk system capacity varies with the capacity of the air compressor and the corresponding air pressure.

Pressure ranges are generally low, varying from 60 PSI (4.2kg/cm2) to 80 PSI (5.6kg/cm2) with air volumes ranging from 350 CFM (10m3/min.) to 1,000 CFM (28m3/min.).

The UNISLIP venting system, a dust collector may be installed in the system on request to recover pulverized material from vents or from the system before vent air carrying the dust is released to atmosphere.

The air expelled from the dust collector during filling storage tanks is almost pure.
The UNI-TANK SYSTEM is a totally new concept and represents a major step forward in bulk handling systems.

For operations of supply vessels which are carrying solids or liquids the UNI-TANK SYSTEM covers design construction, installation and commissioning of the full tank system.

Close attention to your special requirements-in the planning stage, the installation process, and the system checkout. We trust that the UNI-TANK SYSTEM will be of interest to you.

Your enquiries and request for further information will be dealt with carefully and promptly.

We look forward to the opportunity of proving our ability to serve you and to that you can feel a real difference.